Blog
Posted by Dr. Christianne Schelling on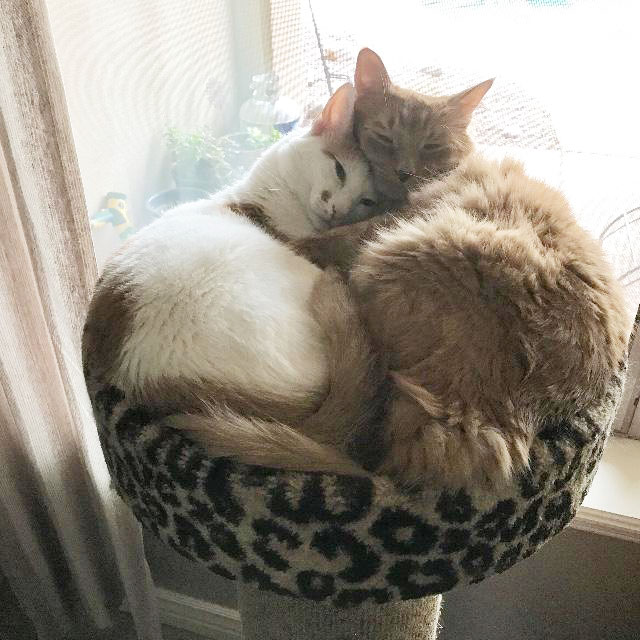 My goodness; I've been busy lately! Blogging has taken a back seat to what I've been working on, and I couldn't be happier to see it roll out.
On PurrfectPost.com, we now have the capability to accept photo AND video reviews on our products from our customers. And, boy, have you all responded with some awesome stuff. You've submitted adorable documentation of cats lounging in Purrfect Post beds, scratching our posts, and generally enjoying our products.
I have always loved interacting with our customers; answering emails, taking phone calls, and chatting about peoples' cats and their needs. Seeing pictures and videos of pets and their people enjoying our products absolutely makes my day. It feels like Christmas every time I open up a new submission.
Nothing is as fun as cat pictures, so take a look at what our customers have sent in so far: Click here for the gallery.
I'd love to hear from you and see pictures and videos of your pet enjoying our products, too. And accepted submissions get a $10 gift card to PurrfectPost.com and an entry into a drawing for a $100 Visa gift card.
Click here to submit your testimonials.
As always, thank you for all of your support and for loving our products as much as we do.