Introducing Our New, Free Loyalty Rewards Program
Posted by Dr. Christianne Schelling on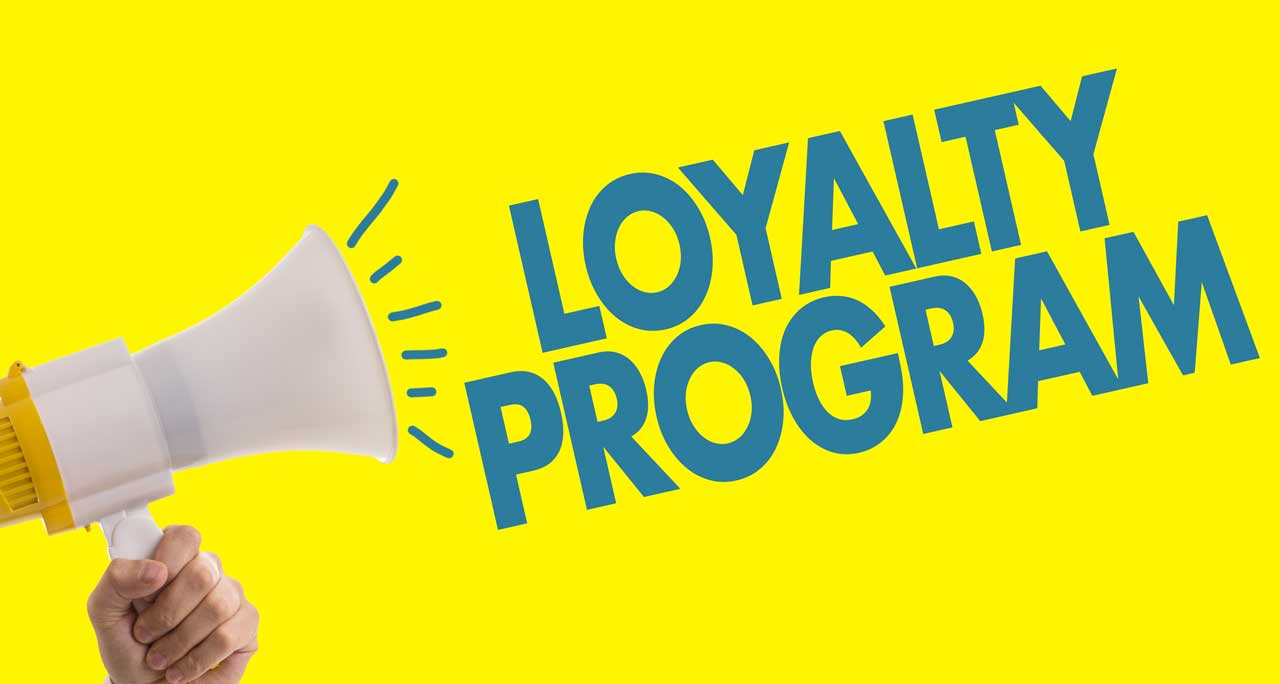 If I had to choose one thing that has made PurrfectPost.com such a success, I'd have to say it's our customers.
Certainly, we have used my knowledge and experience as a veterinarian to create quality scratching posts that are sturdy, tall, and covered in sisal fabric, which cats really love to scratch. We use the best quality materials we can find, and individual craftsmen build our posts. We make sure we provide top notch customer service, and we work hard to keep our customers happy.
But our customers are some of the best there are. You love our products, support us, share us with your friends, and help make us successful.
That's why I've decided to reward you all with our newly implemented, free loyalty program! You'll get money off purchases for doing things you're already doing on our website.
All you have to do is click the gold reward program button at the bottom right of the home screen at PurrfectPost.com. Create a store account or log in if you already have one, and you'll start earning right away.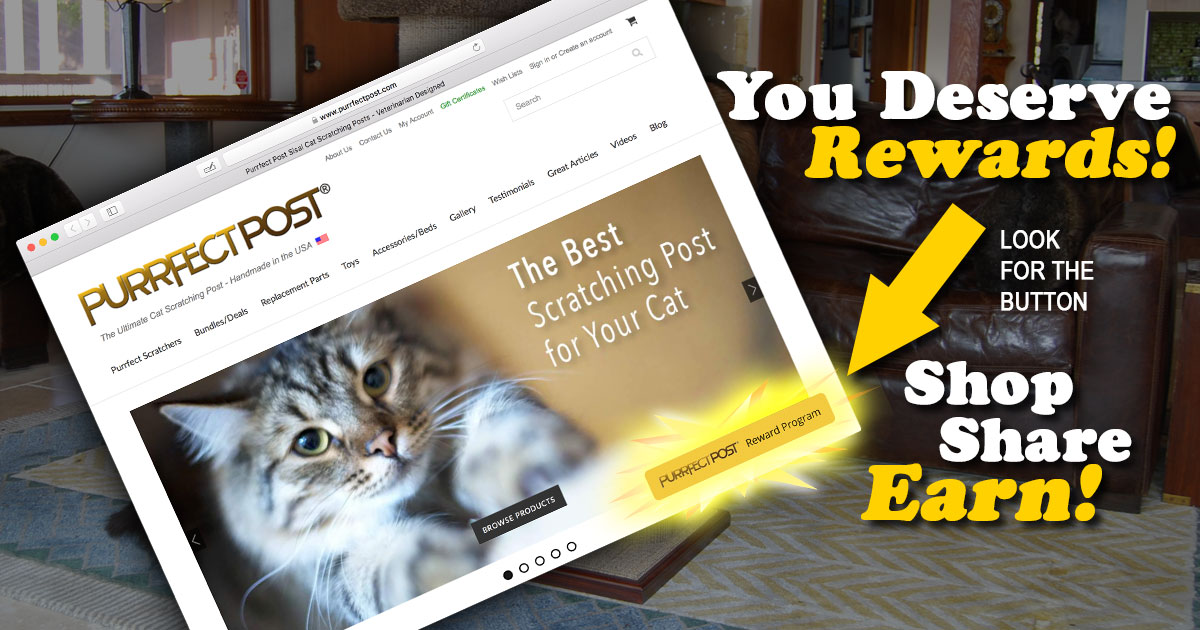 Here's what you can do to earn points:
Earn 200 points for creating an account.
Earn 1 point for every dollar you spend (this increases as you advance to our Silver and Gold VIP tiers).
Like and share our page on Facebook and Twitter for 50 points each.
Get 200 points on your birthday.
Earning points can get these you rewards:
Once you get to 500 points, you'll receive a $5 coupon to use on your next purchase of $10 or more.
Earn 1000 points, and you'll get a $10 off coupon to use on your next purchase of $20 or more.
Earn 2500 points, and you'll get a $25 off coupon to use on your next purchase of $35 or more.
Not only that, but when you sign up, you will also get your own link to PurrfectPost.com to share with your family and friends. Tell them how much you like our products and why, and when they place an order using your link, you'll both get some money off your next purchase.
Don't worry, you don't have to remember all of this. Every time you log on to PurrfectPost.com, just click the gold rewards program button and it will tell you how many points you have, how many more you need to hit reward levels, and what you can do to earn more points.
It's easy and fun.
Thanks again for being such great customers, and please enjoy the loyalty program.
Dr. Christianne Schelling
---