June Celebrations and Kitty Safe Rooms
Posted by Dr. Christianne Schelling on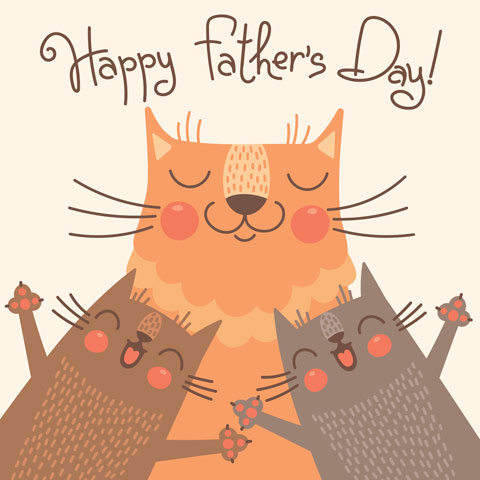 I love parties. I find every excuse I can to celebrate with my friends and family.
I've even been known to throw parties to celebrate National Pig Day.
But in June, I don't have to invent reasons to party because there are graduation open houses and Father's Day celebrations to attend and throw. It's a fun month, and I try to make sure my cats enjoy it, too.
They don't always love having visitors, so when I have a party, I make them a cozy spot in my extra bedroom where they can relax with their food, water, litter boxes, scratching posts, and toys.
This is a great thing to do during summer parties, fireworks, and other noisy or scary times. Create a safe room for your cat with everything he needs to rest comfortably. You can even play some soothing music to help drown out the party sounds.
After the party, I open the safe room door, and my cats like to wander out and sniff around, checking out who was over and what we did.
Except for Rickey; he loves parties. He likes to rub on everyone's legs, jump into any available laps, try to nab some spinach dip, and pose for pictures with all the guests. He's kind of a ham.
I think National Pig Day is Rickey's favorite holiday, but there's no way to be sure about that.
So, happy June, everyone! I hope you enjoy time with friends, family, and the special kitties in your life.
---