Welcome, 2017!
Posted by Dr. Christianne Schelling on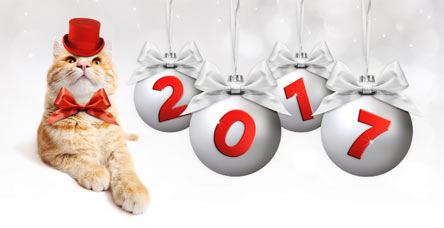 It's almost a new year, and I can hardly believe it! I'm sorry I haven't gotten a blog post written in the past couple of months, but my goodness: I was so busy!
I developed some new products in the last few months of 2016, and I acquired, tested, and offered several new items as well. Everything was very popular, and I was running around like crazy trying to keep it all in stock and organized for you.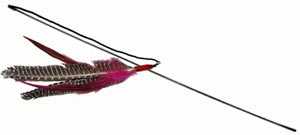 I'm proud of the 2016 we had at Purrfect Post, and I'm excited about 2017. As you know, my goal is to save as many cats from painful declaw surgeries as possible, and I feel that one great way to do that is to offer alternatives for cat scratching that actually work and that people love having in their homes. It's also important to provide cats with lots of great interactive toys to help reduce stress scratching.
I have lots of ideas for 2017, and I hope you're all going to like them as much as you did our 2016 offerings. It's my goal to keep providing you with innovative new products while staying true to my roots: producing my posts in the USA with the finest quality materials.
I wish all of you, my readers and Purrfect Post supporters, a healthy and happy New Year. Thank you for your input, enthusiasm, and for sharing our products with your friends and family. I look forward to hearing more from all of you in 2017!
Happy New Year - Dr. Schelling
---