Big Bed Purrfect View: Everest Edition

Product Description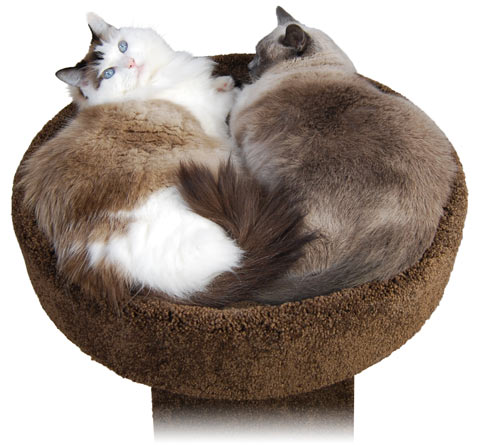 Big Bed Purrfect View: Everest Edition
New Bigger Bed! More Room for Kitty or Kitties!
The Everest Edition of our Purrfect View cat tree is a whopping 41" tall.
It has all the great features of our original Purrfect View plus additional height to accommodate taller windows, bigger cats, or so a kitty sitting on the lower platform has more space to stretch up the side to the bed.
The Height of Kitty Contentment.
And, as if that wasn't enough, due to customer requests, this version of the Everest boasts an even bigger bed than our regular Everest!
More Room for Cats to Stretch out and Snooze or Gather and Snuggle!
If you have a large cat that likes to climb up high and take a snooze or multiple cats that are constantly trying to cram together into one small cat bed, the Big Bed Purrfect View: Everest Edition was made for your household.
Find Similar Products by Category