Product Description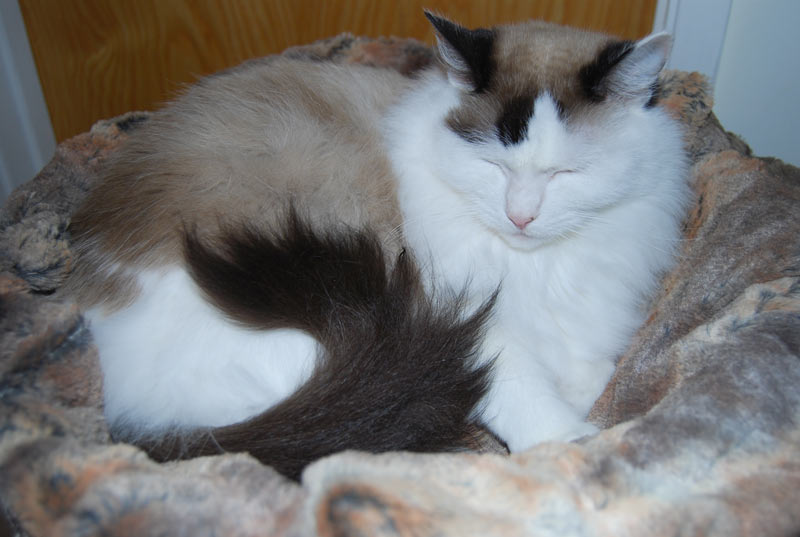 Introducing the Muffin Blanket! These super-soft, luxurious blankets are individually handmade. They are available in 4 gorgeous reversible color combinations and 6 solid colors. Your cat will absolutely love making happy kitty muffins with his or her paws while settling in for a long, cozy nap. They are not stuffed with any material and are easily washable. These elegant, cuddle-luxe blankets fit perfectly into the Purrfect Bed, or they can be placed anywhere your kitty likes to nap or sit.
Product Benefits and Facts:
Made in the USA
Individually handmade
Soft and cozy
Comes in 3 sizes:

Small, 15" round size fits perfectly into the bottom of the Purrfect Bed.
Large, 22" round size is available, which gives the Purrfect Bed a luxurious, cuddly "muffin top."
Lap Blanket, 2 foot by 2 foot square size gives the perfect cozy spot on your lap for kitty to make muffins.

Keeps bed or other surface on which your cat sleeps free of cat hair
Available in 6 colors, and 3 more beautiful color combinations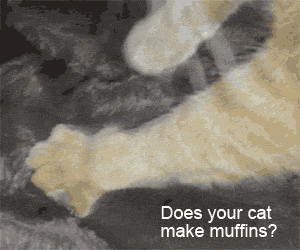 Available in 6 solid colors:
Truffle
Mocha Latte
Lynx
Red Hearts
Pink Hearts
Zebra
Also available in 4 reversible color combinations:
Red Fox / Truffle
Truffle / Mocha Latte
Arctic Lynx / Mocha Latte
Arctic Lynx / Truffle
Truffle, Lynx, and Mocha Latte material feels silky and soft. The Zebra material is a bit more plush, and the Red and Pink Heart materials are "in between." All are incredibly soft and cozy.
Also available: Muffin Pillows!
I'm a refined, elegant type of cat, and I love all things luxurious and genteel. I don't know how I managed to survive before I had my Muffin Blanket. It's probably the softest thing ever, and when I sit on it, my front paws start moving back and forth as if they have a mind of their own. I can't help it; I'm so comfortable and happy when I curl up on my Muffin Blanket. Mom says she likes it because it keeps my hair off of her bedspread, where I like to sleep. I don't know why a little hair is a problem, but humans will be humans, I guess. I have to go: the dog is trying to fit on my Muffin Blanket again.
Product Reviews
Write Review
Showing reviews 1-4 of 11 | Next
Comfy Cat

Posted by C March on 5th Mar 2017

I bought the size which just fits within the bottom of the bed. Next time I will get the larger. This is because my cats enjoy wading it up before they sleep on it. They really enjoy this blanket. I will be buying more in the future.

Very soft & cuddly

Posted by Sharil Stinson on 27th Feb 2017

My kitty just loves the cozy blanket to cuddle down into on cold winter nights. I like that I can line the bed with something washable.

Very nice

Posted by KaD on 24th Jan 2017

This is VERY soft. It's a great lap blanket for when the cat wants to sit or nap on my lap, which is frequently. He does muffins every time he gets on it, I love that!

Soft Soft Soft

Posted by Boregard on 16th Jan 2017

My Earley Boy loves to curl up on his Muffin Blanket. It can be set on anything your cat already lays on or directly on the floor. I like the two-sided feature and Earl likes the softness.
Showing reviews 1-4 of 11 | Next
Click here for customer testimonials
Find Similar Products by Category