Drinkwell® Pagoda Fountain
Drinkwell® Pagoda Fountain
Enter your email address to be notified
when this item is back in stock
Product Description
Beauty, style, and great function all in one. Cats naturally have a low thirst drive and can become dehydrated quite easily. Often, they don't like to drink water that's been standing in their dish for any length of time. This cat water fountain is the answer. It keeps filtered water moving, keeping it fresh. If your cat likes to drink water from your bathroom faucet or lick up the puddles in the shower after you're out, this is the answer. And the square lines of the Pagoda make it easy to fit into any space, including a corner.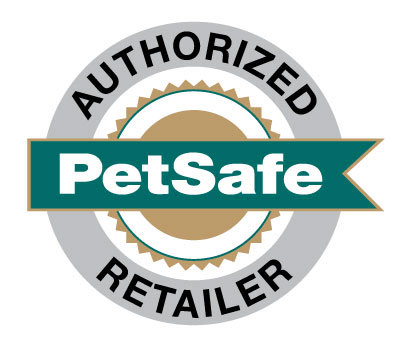 Product Benefits:
Made from beautiful ceramic
Filters and aerates continuously; keeps water tasting fresh
Straight lines fit well into living spaces
Your kitty has a choice of drinking from the upper or lower dishes or from the falling water streams
Constant water movement inhibits bacterial growth
Carbon filter removes tastes and odors that cats may find objectionable
Comes in 4 beautiful colors
Shop for accessories for your new Pagoda.
You may also like the Drinkwell Seascape Fountain

I have to admit; I didn't used to drink my water well out of my old cat bowls. They were made of plastic, and the water smelled and tasted funny. My doctor told my mom that I needed to drink more water to stay healthy, so Mom got me a Pagoda fountain, and now I absolutely love drinking my daily dose of delicious water! There are no funny tastes or smells, plus the water is always running, and we cats adore drinking running water. After all, nobody likes drinking water that's been sitting out, still, for hours. Mom says she likes my Pagoda, too. She says it has a soothing sound and is beautiful.
Appropriate water consumption can decrease the incidence of lower urinary tract and kidney problems in cats.
Other Details
atc-product:
/drinkwell-avalon-pagoda-fountain-filter-housing/
atc-product:
/drinkwell-fountain-cleaning-kit/
atc-product:
/drinkwell-avalon-pagoda-fountain-activated-carbon-filters-4-pack/
atc-product:
/drinkwell-fountain-replacement-foam-pre-filters-2-pack/
Product Reviews
Write Review
Love the look

Posted by Unknown on 15th Mar 2017

I love the pagoda fountaining water dish but unfortunately my husband and two kitties do not. The loud trickling water is too much for them. The kitties had a fountaining dish previously but it "flowed" rather than "trickled" and they loved it. I did not because it was difficult to clean. I am going to keep the pagoda as a water feature since it is so cute and keep looking for a dish that my kitties and husband approve of.

Message from Dr Schelling at Purrfect Post:
Some cats do require a bit of an adjustment to the new fountain, I know that two out of my five cats did. Here is what I did and it worked. Now all the cats LOVE the fountain and don't drink out of their bowls.

First - It is very important that you always provide an alternate water source to your cats. Cats should have a bowl of still water even with the fountain. Actually, I always like to have at least two water sources in the house whether there is one or multiple cats.

Second - Fill the water fountain, but don't turn it on. Keep it full and see if your cat will start drinking out of it when it is still.

Third - Turn it on and see if your cat will drink out of it. Also, the fuller the fountain, the less noise it will make.

I found all my cats starting loving it within a week.

I hope this helps, and I agree with you that this is a lovely fountain.

Red for the Holidays

Posted by Sam on 9th Dec 2016

Early gift for Kitty and Me. Love the red fountain!

very zen

Posted by Andrew on 13th Nov 2016

I bought this for my older cat, Charlie, who has kidney disease and whose preference for drinking water is out of my bathroom faucet. I know how important it is for him to drink lots of water, especially with kidney disease, but I wouldn't mind having my sink back. At first, when he would jump up to drink out of the sink, I would take him to the fountain, which he promptly ignored and ran back to the sink. I guess old habits die hard. So I left by his food in the hopes he would start using it. He did not. I still kept turning on the faucet for him when he came to the sink because I know how important it is that he drinks water. Then I moved it to my bathroom counter. Since I do not leave the water running out of the faucet all day, I thought he might start using this, thinking he was just used to his routine of getting water out of the faucet. IT WORKED! Now he drinks out of the fountain and I have my sink back, just not my counter. I was advised to start moving it, slowly, to a preferable space and I will try that so maybe I can reclaim some counter space.

But here is another benefit. I noticed how much I like the sound of water flowing. Very Zen. I might just want to keep it in my bathroom because it is very calming. I also appreciate the design. The fact that it is ceramic and not plastic makes it look more like a designer fountain than a pet fountain. And the ceramic is also, I believe, healthier than plastic for Charlie who doesn't need any more toxins in his system with his kidney problems. I can tell he is drinking a lot more now. Thank You.

Response from Dr Schelling at Purrfect Post:
Thank you for your informative comments and helpful tips. And yes, it is very important that the fountain is not the only source of water. I always recommend having the original sources of water available for people's cats, especially at first. I have also recommended that people try introducing the fountain to their cats with the water flow off at first and intermittently turning the fountain on. I have multiple cats and some of them took to it immediately, while the others acclimated to it over a couple of weeks. And I am about to put one on my desk with the hopes that it will keep Lily, one of my cats, from drinking out of my water glass:)
Click here for customer testimonials
Find Similar Products by Category