Mondo Deluxe & Purrfect Post Standard
Product Description
The Mondo Deluxe and the Standard Purrfect Post give your cat a virtual kitty-city to play on. This combination is sure to keep your cat satisfied and your furniture safe. Your precious cat deserves this classy combo. The sisal material on the Standard Purrfect Post covers the post only. Great for multiple cats.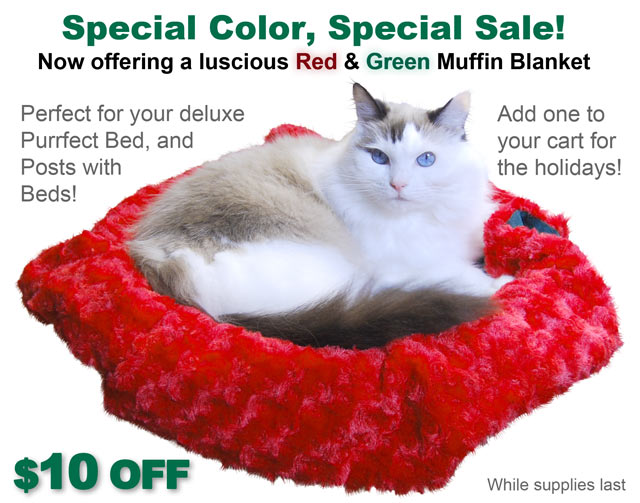 For further details, check out the informational pages on the Mondo and Purrfect Post.

You can make this snuggly cat bed even cozier by adding one of our individually handmade, incredibly soft and cuddly Muffin Blankets™ to your order. It will help keep your product's bed free of cat hair, and your cat will love how soft and warm it is. At 15" in diameter, the small size fits flush in the bottom of the bed, and at 22" in diameter, the large size drapes up the sides and over the top a bit. With two sizes and three color combinations available for this reversible blanket, you can customize your Purrfect Post product to your home even more.
Find Similar Products by Category